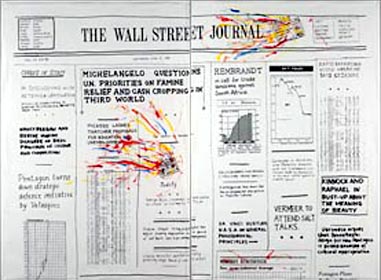 Artworks by Conrad Atkinson have been installed in Chancellor George Osbourne's office at Number 11 Downing Street.

The works, originally commissioned as Billboard posters by Projects UK and co-produced with Artangel in 1987 and exhibited on the London Underground, are acrylic and lithography on paper and are titled The Financial Times and The Wall Street Journal.

Seemingly Osbourne must have a sense of humour. Or not.