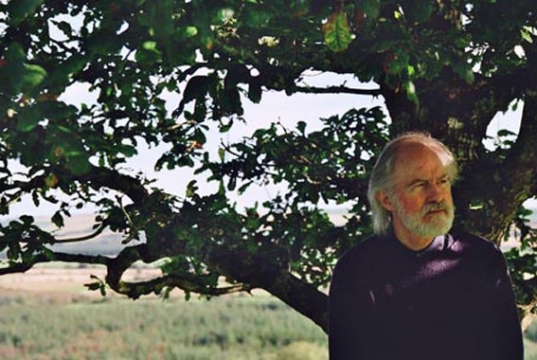 Locus+ are proud to announce that The Magpie Index by Richard Grayson will be showing at Matt's Gallery in London from 18th January to 12th February 2012.

The Magpie Index, a co-commission by Locus+ and the De La Warr pavilion, is a single-screen high-definition video artwork by artist Richard Grayson, focusing on legendary singer-songwriter Roy Harper, and is Grayson's third exhibition at Matt's Gallery.
The Magpie Index explores the ways that a fierce personal vision developed and how it shaped and expressed ideas of the 'alternative culture' of the sixties and seventies where music was a central platform for debate. The work moves from the biographical into the social and cultural spheres to present this individual voice in ways that allude to the traditions of the radical non-conformist, the visionary and the outsider.
The Magpie Index extends Grayson's interest in alternative and heterodox understandings, the operations of belief and unorthodox modellings of the world and its histories, and his focus on the sites of culture and music as places where subjective readings and understandings are translated into wider societal and political spheres.
Matt's Gallery, 42-44 Copperfield Road, London E3 4RR
Exhibition 18th January - 12 February Wednesday - Sunday 12-6pm

Matt's Gallery
Roy Harper
Related Information