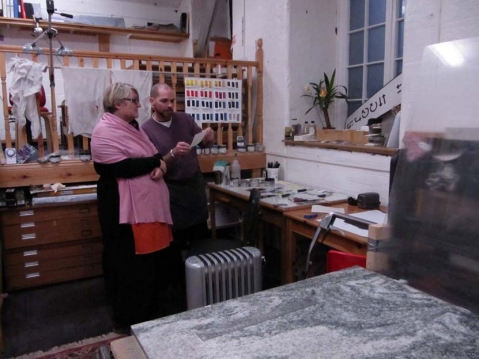 We are delighted to announce that Cornelia Hesse-Honneger has been here for a few days working on her print for our up and coming Print Portfolio.

The Print Portfolio will feature specially commissioned prints by Chris Burden, Fiona Banner, Mark Dion, Cornelia Hesse-Honneger and Richard Wright.

They have all been produced with support and help at Hole Editions

We first worked with Cornelia back in 1996 touring an exhibition of her incredible paintings; Nach Chernobyl , and publisher her book The Future's Mirror.