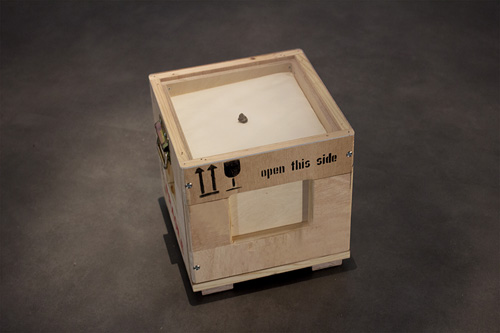 Our Katie Paterson commission Second Moon is part of Worlds in Collision, the Adelaide Festival 2014 which opens this Friday 28th February until 16th March.

http://www.adelaidefestival.com.au/2014/visual_arts/adelaide_international-worlds_in_collision

Second Moon is nearly at its half way point as the lunar meteorite continuously orbits the Earth on its year-long journey. Despite disruption caused by severe weather, customs hold ups and time spent in quarantine Second Moon has landed in galleries all over the world from London, to San Francisco, to Shanghai and now Adelaide.