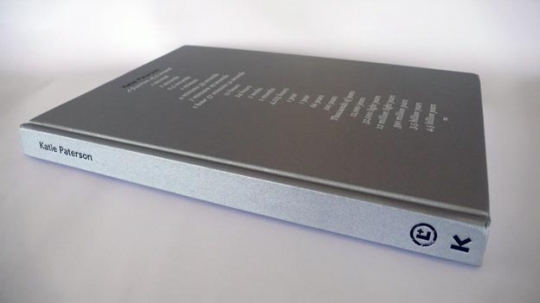 Katie Paterson / Publication

Published by Locus+ and Kerber Verlag

We are delighted to announce the following dates for the launch of Katie Paterson's monograph:

18th September, 17.00-20.00
James Cohan Gallery
291 Grand Street
New York
NY 10002

22nd September, 18.00-20.00
Locus+
Commercial Union House
39 Pilgrim Street
Newcastle upon Tyne
NE1 6QE

6th October, 15.00-16.00
Ingleby Gallery
Frieze Art Fair, Stand D1
Regents Park
London

6th October, 18.00-20.00
Parafin
18 Woodstock Street
London
W1C 2AL

Katie Paterson will be present and signing books at each venue. We hope to see you there.

Both Katie Paterson and Locus+ acknowledge and appreciate the support from Henry Moore Foundation, Creative Scotland, James Cohan Gallery, Ingleby Gallery, Parafin and Arts Council England in making this publication possible.