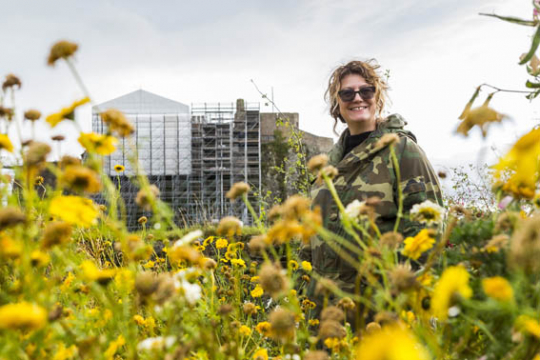 Anya Gallaccio
dreamed about the flowers that hide from the light, 2018
Locus+ and National Trust Lindisfarne Castle are very pleased to be able to announce the opening of a new work by Anya Gallaccio inspired by the castle architecture and colours of its garden.
Saturday 5 May 2018, 10am - 4pm
Lindisfarne Castle
Holy Island, Berwick upon Tweed
Northumberland TD15 2SH
The exhibition continues until 4 November 2018. Because of tide times the castle opening times vary.
A project delivered by the National Trust through Trust New Art, in partnership with Locus+ and supported by Arts Council England and the Henry Moore Foundation.