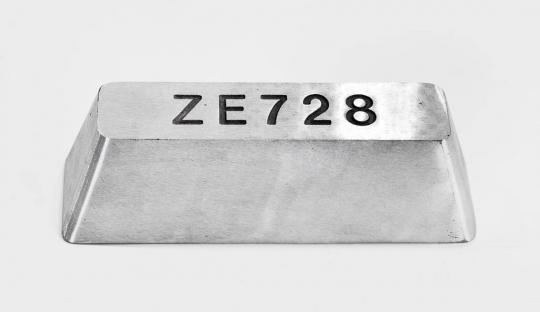 Locus+ are proud to announce the latest edition to our multiples: a limited edition aluminium ingot by Fiona Banner.
The ingots are cast from the same aluminium as Fiona Banner's sculpture Tornado – coming originally from the Tornado F3 fighter plane and bearing its serial number ZE728.
Ingot is a limited edition of 50. Each piece is embossed with the plane's serial number and stamped FB2010 and the edition number on the base.
To reserve or purchase your edition, please contact Locus+ on 0191 233 1450
Related Information