Projects by Organisation
Locus+ 1993-present
Locus+ was established in April 1993 by Jon Bewley and Simon Herbert. Jonty Tarbuck was made Programme Manager in 2000; Simon Herbert left the organisation in 2002.
View the Locus+ projects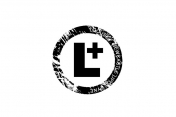 Projects UK
Projects UK was the first office based visual arts organisation in the UK. Founded in March 1983 by Ken Gill and Jon Bewley. Up to November 1983 The Basement Group and Projects UK ran concurrently. Simon Herbert Joined the organisation in 1985. Jon Bewley left in 1988; the organisation closed in May 1992.
View the Projects UK projects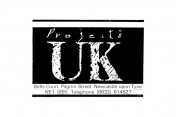 The Basement Group 1979-1983
The Basement Group were: John Adams, Jon Bewley, Ken Gill, Richard Grayson, John Kippin and Belinda Williams. Between February 1979 and November 1983 The Basement Group programmed over 230 events by artists.
View the The Basement Group projects