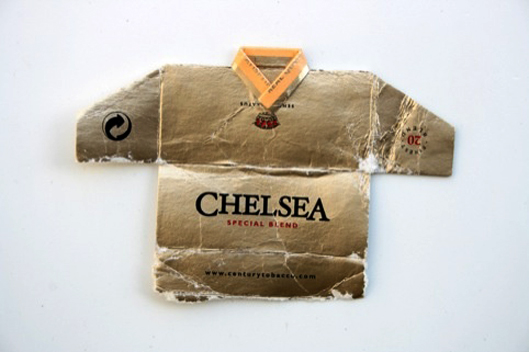 Over the last ten years the artist has collected 800 cigarette packets from pavements around the world. These packets are folded into replica football shirts with all the associated nuances of brands and sponsorship. The entire collection will be on show in the gallery.
Preview: Friday 8th July, 6-8pm
Leo Fitzmaurice will be in conversation with Harry Pearson on Thursday 14th July at 7pm.
A curatorial tour will be on Sunday 10th July at 3pm. Free, booking required, see CUBE website for details.
Leo Fitzmaurice: Post Match runs from 9th July-20th August at the CUBE gallery, 113-115 Portland Street, Manchester M1 6DW.
Related Information